THAC, The Healthy Aging Company, is a French and US-based privately-owned biopharmaceutical company which has the ambition to develop a range of first-in-class drug candidates targeting T2DM and its complications.
♦ Its pipeline could lead to potential real game changers for patient care and disease management.THAC is primarily focused on Type 2 Diabetes Mellitus, a condition with still unmet medical needs.
♦ THAC envisions that by fighting insulin resistance, the root cause of T2DM, major breakthrough could be achieved for the treatment of T2DM and the prevention of severe related complications such as peripheral neuropathy (e.g. diabetic foot wounds, amputations).
♦ THAC drug candidates have a unique and innovative mechanism of action that targets oxidation and inflammation.  
♦ THAC drug candidates are intended to delay disease progression, improve patient's quality of life, delay premature death and prevent T2DM complications ; peripheral neuropathy is a severe complication for which there is no treatment available; e.g., diabetic foot wounds and amputations.
An executive team with strong expertise in metabolism and diabetes, in clinical developments, as well as in biopharmaceutical  business
> Lyse Santoro is THAC's CEO since October 2020. She offers a mix public / private and business / scientific profile.
> Laure Jamot is the COO/CSO of the Company since its creation as well as Pr Christophe Magnan for the research activites.
> Fanny Roth is the project manager of the Company. She is working with a research team composed of PhD, engineers and technicians. She benefits of the expertise of Céline Cruciani-Guglielmacci in metabolism and diabetes.
> The executive team benefits of the high level expertise of external senior consultants in legal affairs (Hérés, Pact Avocats), regulatory affairs (Voisin Consulting Life Science), finance (Bionest Partners), Intellectuel Properties (Nony), CMC, business development….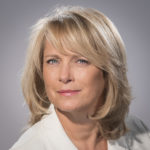 Dr. Lyse Santoro, PhD
Chief Executive Officer
Lyse Santoro has a sientific background (ENS, Agrégation, PhD). She spent more than 15 years in the diag. / pharma. industry with different strategic and operational positions. She was the personal advisor of the French Minister of research. She spent 10 years in biotech companies as CEO.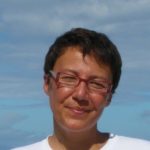 Dr. Laure Jamot, PhD


Co-founder & COO/CSO

Dr. Jamot has a PhD and spent her professionnal carrer in biotech companies. She is former head of preclinical and clinical R&D and former head of IP. She has strong successful expertise in clinical trials  by conducting 16 clinical trials.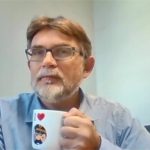 Pr. Christophe Magnan, PhD


Head of the Research Lab

Prof. Christophe Magnan is professor at the University of Paris. He is an expert in glucose homeostasis and signed more than 150 scientific papers. He is head of  REGLYS within UMR 8251, with which THAC collaborates to complete the preclinical studies .
The CSIS is reporting to the President of the French Republics, to the Prime Minister as well as to the three Ministers for Industry, Health and Research.

THAC  and its challenges 
(French)